Colin's Coffee Break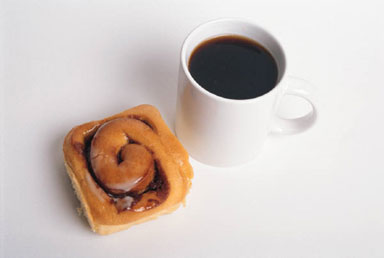 Once upon a time, long before I knew about personal development techniques, I suffered a reversal of fortune and turned from 'entrepreneur' status to being 'self unemployed'. A newly established minicab company in my seaside town needed drivers, which seemed a good way to create some income until something better came along.
The first week was, for want of a better word, 'interesting'. I depended heavily on my passengers to tell me where to go and several of them did, in words that still make me blush. One even suggested that I should do something that was physically impossible and highly immoral.
I soon realised that I could make more money as a night driver and even identified a few features that would allow me to create a happy difference to boost my income further, even although we all had to observe a fixed price fare tariff.
My car wasn't the most luxurious on the circuit, but it was certainly the cleanest. Unlike the other drivers I kept mine burnished daily to a high exterior waxed shine that looked fantastic under the street lights. The interior was also kept spotless. I had a small sign engraved that said, 'Welcome to Col's Cab' and placed it where a front seat passenger could see it. This invariably started a conversation.
I bought dozens of miniature boxes of Smarties, one for each child [with their parents' consent] and small boxes of mint sweets for each adult. This simple trick that cost pennies always produced a generous tip.
Before long, passengers were ringing the office to book a car and were asking, 'Can you send Col please?' Within a month I had made contracts with several take-away restaurants to do home deliveries. Then I added a parcel courier service where goods were relayed from car to car during their routine cab journeys until they reached their destination. I was still the new boy on the block but in under four weeks was [and remained] the highest earner of 13 drivers.
There was one particularly impressive gentleman passenger, a regular customer and a heavy tipper. As we chatted en-route he asked a question along the lines of, 'what's a nice guy like you doing in a job like this?' I revealed a little of my past and mentioned management consultancy.
A few months later he made me an offer I couldn't refuse – a consultancy assignment for the company that he owned. This, in the midst of a major recession, got me back into the mainstream flow of finance and away from mini cab driving forever.
The story you have just read is true. Little things mean a lot and create a happy difference that can ensure your success in whatever you do. Be nice to everyone that you meet, for you never know how they might have the potential to change your life for the better in unimagined ways.
Extract taken from Special Achievement Newsletter March 2010 www.achievementspecialists.co.uk/freebie/newsletter