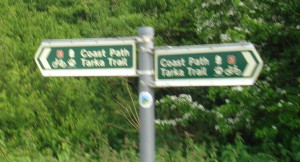 Non-Directional Coaching versus Directional Coaching within a Niche Market
I was asked recently (not by one of my trainees as they are told the answer on the course) how does non-directional coaching and directional coaching work when I have a niche market based on my expertise in running a successful small retail business?
My belief is that to be an outstanding coach you need the skills in both non-directional coaching and directional coaching. The challenge is that it is almost as easy as falling off a log to tell other people what to do. Stop now. (There you are I have just done it!) Really, stop for a minute and ask yourself
'who recently have I told how to do something, or what they should do?'
Was it your ageing mother, your teenage children, your best friend who found herself in a dilemma? The list is endless. So you see, it is easy to tell people what to do and we are experts in doing it, and we do it all the time. Notice I did not say we are experts in what we tell them to do; only we are experts in telling people what to do.
It would follow then, that to be a niche coach who is  Read More