Privacy notices & General Data Protection Regulation (GDPR)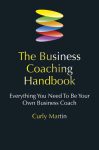 You already have a Privacy Notice, don't you?
The current privacy notices will need to be changed in time for GDPR implementation. Currently the process when you collect personal data is that you must give people certain information, such as your identity and how you intend to use their information, which is done through a privacy notice. Under the GDPR the extra things you will have to do is to explain your legal reason for processing the data, along with how long you will be storing or keeping the data and you also have to tell individuals they have a right to complain to the ICO if they think there is a problem with the way you are handling their data.