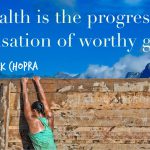 When setting your marketing goals remember to research your target market first. Think along the lines of, where they shop, what they read and how they interact with the world.
 When putting your life coach or business coach marketing together think about what you can do for the reader (avoid what you cannot do), such as, save or make them money, save or make them more time, make them more efficient,etc. Extra coach marketing tip – do not put too much into it, keep your message simple and clear.
Remember to always include how they can get in touch with you, contact details, logo, groups you belong to and other important information.