Promotional gifts – Should I?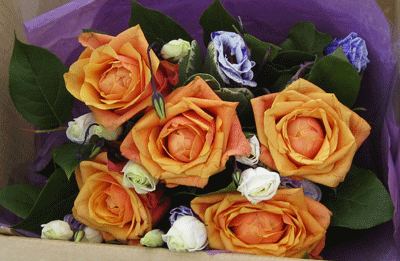 COLIN'S COLUMN
I am a man of many talents. One of these is the ability to recognise areas where I haven't any talent. Like plastering for example.
So when a part of our apartment, located in a 200 year old house, needed some major cosmetic surgery, it was time to break open the piggy bank and get a professional in.
Our man kept to his appointment and did a great job at a fair price. Then he announced that he'd see us a week later to make sure it had all dried out alright and to give us a present.
He kept that appointment too and presented us with square white box containing a good quality china mug. It featured his logo of a flying plasterers' trowel. His unexpected gift made us feel good even while promoting his brand and mugs are always handy anyway.
Of course coaches are all familiar with the beneficial effects of keeping journals in general and gratitude journals in particular. But these can be inward looking, so how about showing gratitude in a tangible form as our plasterer did?
I encourage you to give a small token of appreciation to each of your clients. This has the twin advantages of making them feel good and having a reminder of their happy experience with you. Here are a few vital caveats to ensure that your gift is received with the intent with which it is given.
Your present must always be given at the conclusion of your final coaching session [or delivery of any other professional service] so that it isn't seen as a bribe or inducement that can give you an unfair competitive advantage. It must always come as a nice surprise. Hand the gift to your client- never mail it – so that they can decide whether to share it or hide it … if for example a partner did not know that they had used your services.
Avoid anything which may be offensive, which can be seen as a blatant advertisement for your services or, that may contain health and safety risks. So avoid anything to eat or drink out of respect for allergies or ethnic diets. Cut flowers will not last for long and pot plants may trigger sneezing! Be aware of baby, child and pet safety considerations too.
Don't go over the top on cost, as this can backfire as a claim that you could cut the cost if you cut out the freebie. Our man's mug probably accounted for far less than one percent of his final bill. Extravagance can embarrass some people so aim for something modest and nicely presented. The household department of many large stores sometimes have clearance lines of nicely boxed items that take up little space, are affordably priced and allow you to stock up for a year's supply.
Here's a different example from Italy. Both Hotel Adrienari in Pietrasanta and Hotel La Meridiana in Sorrento, sent us Christmas cards following our stay with them earlier in the year. These were unexpected gestures of their appreciation [A real novelty to receive overseas mail!] and made us feel good that we had chosen them.
You may have heard the song about 'Come Back to Sorrento'. We did! So that was a triple win for us, for the hotel and the town. Mmm. We'd probably have gone back anyway, even without the card.
This year however, we are having a 'staycation' cos plastering doesn't come cheap and neither do foreign holidays.
Author Colin Edwards