Wealth and Wants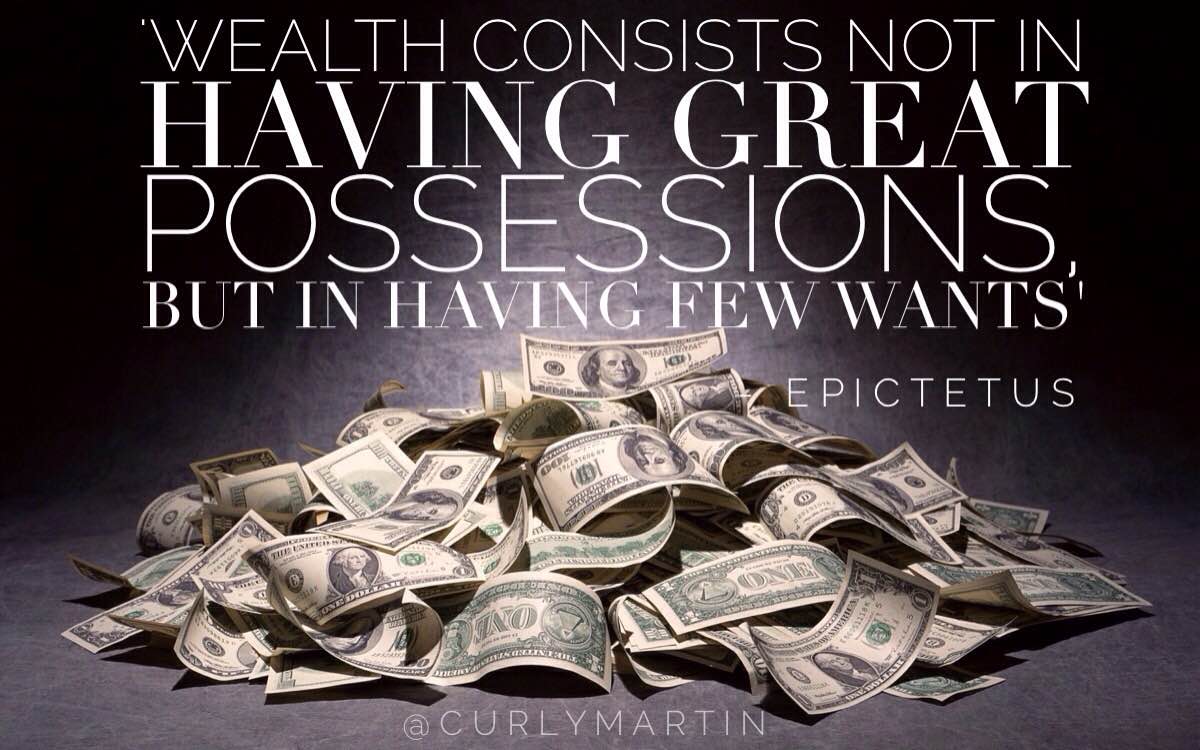 Before being diagnosed with terminal cancer I was seen as a high achiever and one to strive to earn more, keep more, have more. It is interesting that during this period in my life I thought I was happy. That is to say I was invited to the right parties, wore expensive designer clothes, went to the openings and right shows, entertained at the 'in' restaurants, drove the right car, you get the picture!
Then life threw me two brilliant curve balls. The first was
being made redundant which meant I could go and live in the South of Spain and no sooner had I settled in, found a job, bought a car, had an apartment then wham, bam, I found the lumps. I was diagnosed with an 'aggressive' form of breast and lymphatic cancer and given 9 months to live.
These two curve balls were (on reflection) the best things to happen. I had time to look at my life and decide what I really wanted. Nowadays I want for very little and strangely enough I have a lot!
You will soon be able to read my story of how I survived and what tools and techniques I used to live for 23+ years in my new book. I will announce the launch date later in the year.